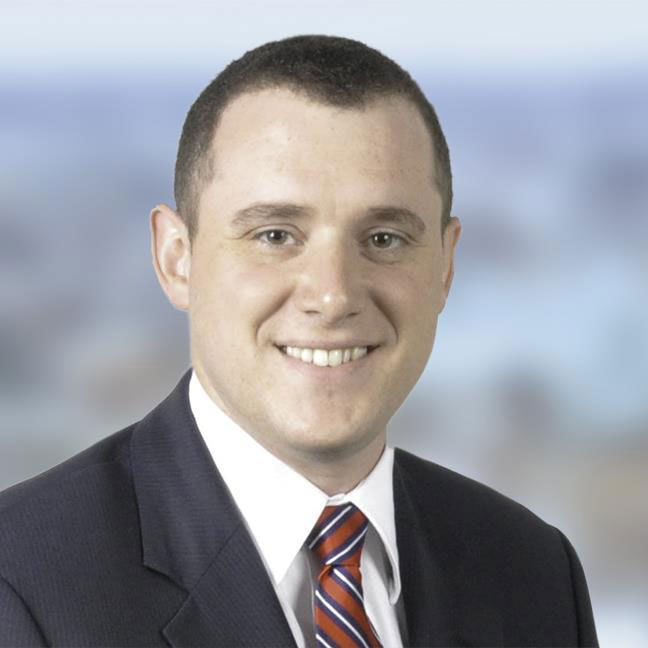 BRIAN BARBETTA

Managing Director and Global Industry Analyst, Wellington Management
As a global industry analyst on the Technology Team, Brian's coverage includes the Internet and video game software companies across all market caps.
Brian joined Wellington Management in 2012, after a summer internship with the firm in which he completed a project on the gaming software industry. Prior to business school, he was a senior analyst at Analysis Group, Inc., where he designed and performed economic and financial analyses for complex business litigation (2006 – 2010).
Brian earned his MBA from the Massachusetts Institute of Technology (Sloan, 2012). He holds a BS from SUNY Buffalo (2005) in business administration with a concentration in finance.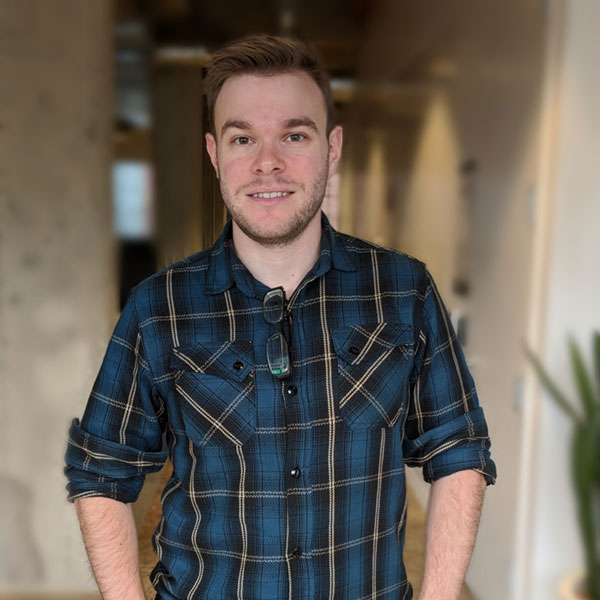 HUGH EDMUNDSON
Cofounder and Managing Partner of Theorem
Hugh Edmundson is the Cofounder and Managing Partner of Theorem. Hugh oversees all aspects of Theorem's investment process, operations and client relations. Hugh co-created Theorem's initial underwriting algorithms and portfolio construction technologies, which substantially outperformed the marketplace lending index return. As a member of the investment committee, he oversees the continuous refinement of Theorem's underwriting approach, the hiring of new researchers, technologists, and other investment engineering staff.
Hugh also oversaw the initial growth and institutionalization of the firm, including establishing Theorem's valuation methodology, middle office and back office practices, and compliance programs, which he continues to oversee along with Theorem's CFO and management committee.
Prior to Theorem, Hugh worked on the Credit Derivatives desk at Morgan Stanley as a trader and structurer. At its peak, the Credit Derivatives group managed more than $100 billion of assets. Hugh's roles included managing the group's single name credit default swap (CDS) exposure to all investment grade companies in the United States. Hugh also structured collateralized synthetic obligations (CSO) instruments.
Hugh graduated from Carnegie Mellon University in Pittsburgh, Pennsylvania with a BS in Computational Finance.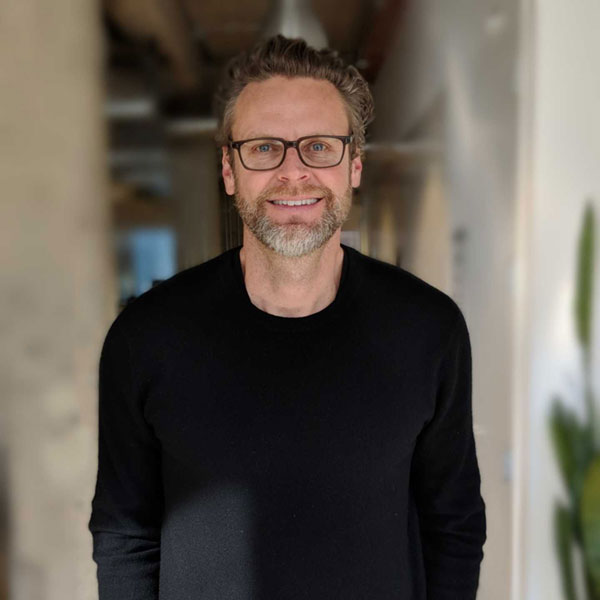 MATT REEDER
Partner and Head of Investor Service at Theorem
Matt Reeder is Head of Investor Service at Theorem. Prior to joining Theorem he held the same role at Fintan Partners, a fixed-income focused hedge fund platform initially funded by Stanford University's endowment. Mr. Reeder previously spent 13 years at Fisher Investments, a $100 billion multi-product asset manager based in Woodside, CA. He served in a wide range of management capacities while at Fisher, most recently as Vice President and Director of Consultant Relations North America for Fisher's institutional group.
Prior to assuming these responsibilities, Matt co-managed Fisher's institutional business, directing the marketing and analytics business unit. From 1998 to 2006 he covered the firm's private client group in relationship management, business development, and sales and service management capacities and was a national seminar speaker for the firm.
Mr. Reeder holds a BA degree from the University of California, Santa Barbara.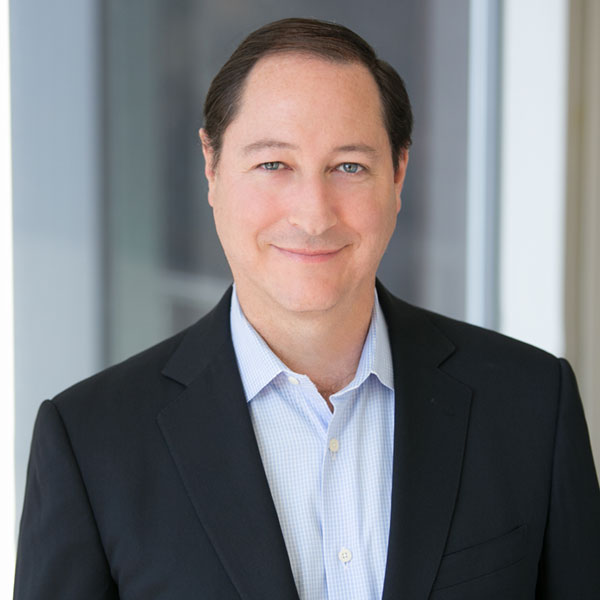 JORDI VISSER
President & Chief Investment Officer of Weiss Multi-Strategy Advisers
Jordi Visser is the President & Chief Investment Officer of Weiss Multi-Strategy Advisers. He joined the firm in 2005. Previously, Jordi was the founding Managing Partner of Anchor Point Asset Management, a Global Macro manager. A former Managing Director at Morgan Stanley, he traded various global equity derivative books for nine years. He opened the Morgan Stanley office in Sao Paulo, Brazil, and managed the derivative sales and trading effort there during the 1997-1998 emerging market crisis. Upon his return to New York in 1999, he managed index derivatives and ETF trading and was a member of the Equity Division Risk Committee.
Jordi is a magna cum laude graduate of Manhattan College and a Board Member of the School of Business at Manhattan College.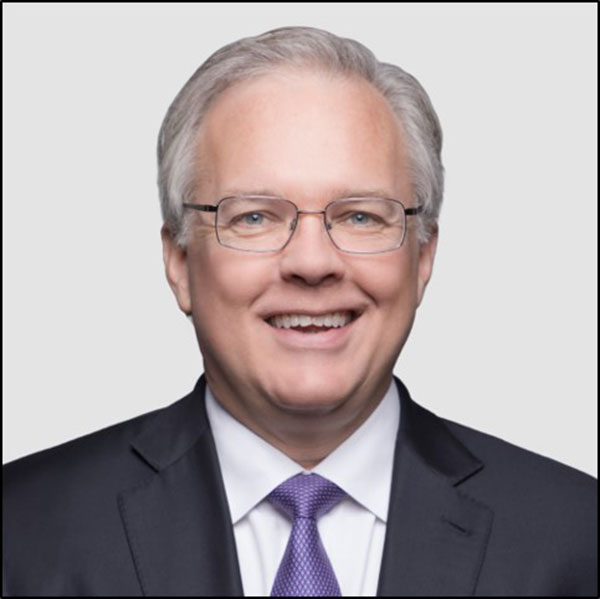 BEN HUNT
Chief Investment Officer at Second Foundation Partners, author of Epsilon Theory
Ben Hunt is the Chief Investment Officer at Second Foundation Partners, a consultant for large institutional investors, and the author of Epsilon Theory, a newsletter and website that examines markets through the lenses of game theory, history and nature. Over 100,000 professional investors and allocators across 180 countries read Epsilon Theory for its fresh perspective and novel insights into market dynamics. In prior positions, Ben has managed a billion dollar hedge fund and served as Chief Strategist for a $13 billion dollar asset manager. He has a Ph.D. from Harvard University, was a tenured Political Science professor, and has co-founded three technology companies. Ben spends lots of time on a family owned farm, which inspires many original ideas on the parallels between human and animal behavior.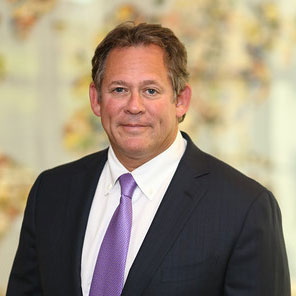 RICK RIEDER
Managing Director BlackRock
Rick Rieder, Managing Director, is BlackRock's Chief Investment Officer of Global Fixed Income, and Co-head of BlackRock's Global Fixed Income platform, a member of BlackRock's Global Operating Committee and Chairman of the firm-wide BlackRock Investment Council.
Before joining BlackRock in 2009, Mr. Rieder was President and Chief Executive Officer of R3 Capital Partners. He served as Vice Chairman and member of the Borrowing Committee for the U.S. Treasury and is currently a member of the Federal Reserve Bank of New York's Investment Advisory Committee on Financial Markets.
Mr. Rieder currently serves on the Alphabet/Google Investment Advisory Committee and the UBS Research Advisory Board. He was awarded the Global Unconstrained Fixed Income Manager of the Year for 2015 by Institutional Investor, was nominated for Fixed Income Manager of the Year by Institutional Investor for 2014 and was inducted into the Fixed Income Analysts Society Fixed Income Hall of Fame in 2013.
From 1987 to 2008, Mr. Rieder was with Lehman Brothers, most recently as head of the firm's Global Principal Strategies team, a global proprietary investment platform. He was also global head of the firm's credit businesses, Chairman of the Corporate Bond and Loan Capital Commitment Committee, and a member of the Board of Trustees for the corporate pension fund. Before joining Lehman Brothers, Mr. Rieder was a credit analyst at SunTrust Banks in Atlanta.
Mr. Rieder earned a BBA degree in Finance from Emory University in 1983 and an MBA degree from The Wharton School of the University of Pennsylvania in 1987. He is a member of the board of Emory University, Emory's Business School, and the University's Finance Committee, and is the Vice Chairman of the Investment Committee. Mr. Rieder is founder and chairman of the business school's BBA investment fund and community financial literacy program.
Mr. Rieder serves as Chairman of the Board of North Star Academy's thirteen Charter Schools in Newark, New Jersey and is the Founder and Chairman of the Board of Graduation Generation Public School Collaboration in Atlanta. He is a Trustee for the US Olympic Foundation, and is on the International Advisory Council and Board of Advisors for the Hospital for Special Surgery. He serves on the National Leadership Council of the Communities in Schools Educational Foundation and on the board of Big Brothers/Big Sisters of Newark and Essex County Mr. Rieder was honored at the Choose Success Awards ceremony in Atlanta in 2015 for his dedication to public education in Atlanta through CIS and Graduation Generation.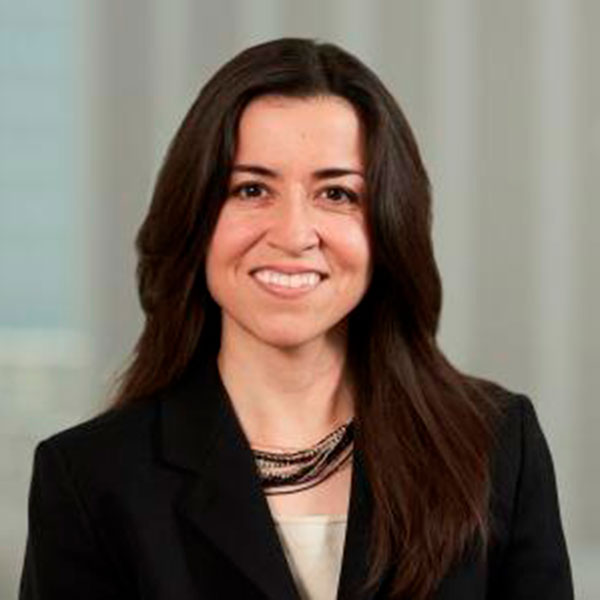 OLGA BECK
Director, Fitch Ratings
Olga Beck is a director in Fitch Ratings' not-for-profit healthcare group. Olga has over fifteen years of experience in the healthcare and human service provider sectors. She is primarily responsible for analyzing and rating acute-care hospitals and continuing care retirement communities.
Prior to joining Fitch in December 2015, Olga led the public finance risk management group at Radian Asset Assurance where she monitored a large portfolio of healthcare and other public finance credits and managed workouts of distressed debt. Prior to joining Radian, Olga was a rating analyst at Moody's Investors Service's healthcare group. She also has prior experience in the human service provider sector.
Olga earned a BA from Queens College and an MBA in finance and accounting from New York University.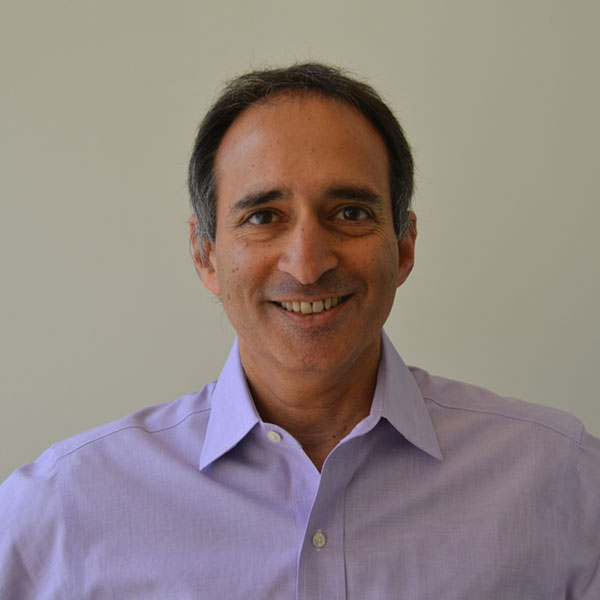 ADIL ABDULALI
President and Chief Science Officer, MOV37, Protégé
Adil has 27 years of experience in the financial markets. For the past 15 years Adil has been sourcing, investing and managing alternative investments in emerging managers. He is developing new metrics and visualization tools to evaluate Autonomous Learning Investment Strategies that bring together data, data science, machine learning, blockchain with cheap available computing power. He joined Protégé in 2003 shortly after its inception as head of risk and developed the systems and analytics to manage early stage investing risks. Adil used geometry to invent the Bias Ratio, a metric that detects return smoothing by active managers. Prior to joining Protégé and MOV37, Adil spent the first half of his career trading fixed income derivatives at JP Morgan, Nikko, Nomura, and Barclays. At Nomura and Barclays, he ran the systems and analytics groups for these products. He was a Senior Advisor at Capital Market Risk Advisors specializing in structured products and hedge fund valuation. Adil Abdulali has an M.A. in pure mathematics from MIT and B.A. in mathematics from University of Pennsylvania.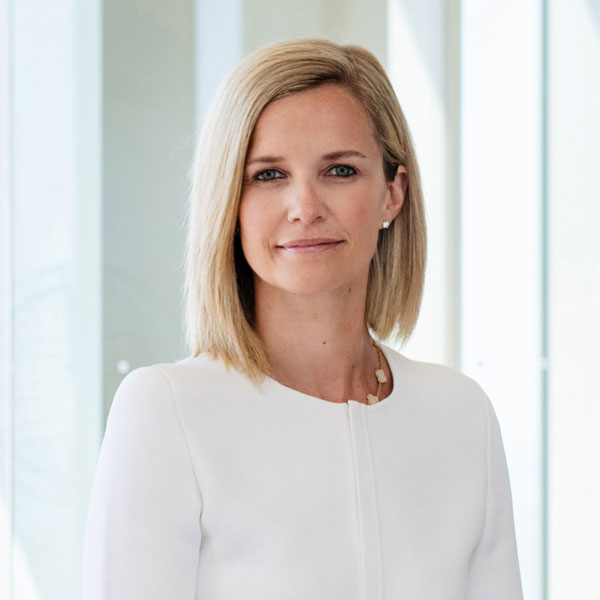 LIBBY CANTRILL, CFA
Managing Director and Head of Public Policy for PIMCO
Ms. Cantrill is a managing director and the head of public policy for PIMCO. In this capacity, she helps to coordinate the firm's response to public policy issues and analyzes policy and political risk for the firm's Investment Committee. She is also a member of the firm's Americas Portfolio Committee. Additionally, she is the co-head of PIMCO's New York Office and is a founding member of PIMCO Parents and PIMCO Women. Prior to joining PIMCO in 2007, she served as a legislative aide to a member of Congress and also worked in the investment banking division at Morgan Stanley. She has 15 years of investment experience and holds an MBA from Harvard Business School and received her undergraduate degree in economics from Brown University. She is also a CFA charterholder and a regular contributor to Bloomberg and CNBC.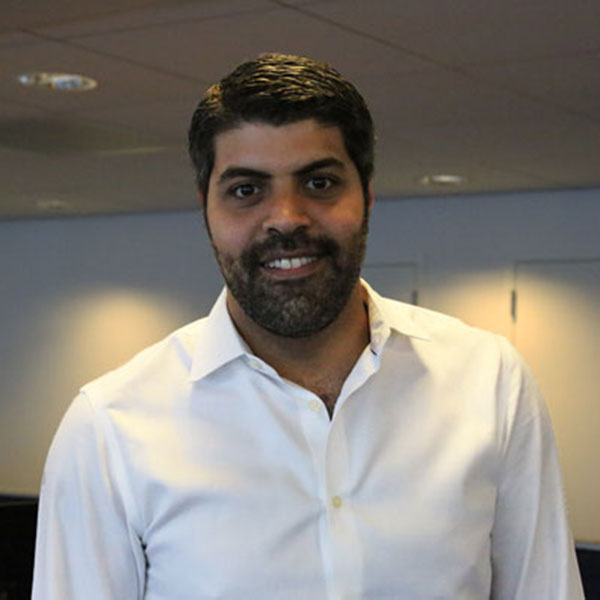 BASIL QUNIBI
CEO, CIO, ATOM INVESTORS LP
Basil is the Chairman, Chief Executive Officer and Chief Investment Officer of Atom. Previously, Basil founded Novus in 2007 and served as the company's Chairman and CEO, where he built the company as the first employee to a 100+ person firm with 100s of clients managing more than $3.5 trillion of AUM. Basil has spent his entire career investing both as an investment manager and as an investor. He started his career at Merrill Lynch where he was responsible for over $4 billion in allocated capital across the Chemicals, Energy, Metals & Mining and Tobacco Industries. In 2004, Basil joined Ivy Asset Management to help build out Ivy's credit focus and after two years joined the long/short equity team, responsible for over $6 billion in capital. Basil graduated from the University of Virginia with a degree in Economics. While at UVA, he founded Callscribe, the first company to transcribe quarterly earnings calls and was part of the McIntire Investment Institute, a student-run long/short fund.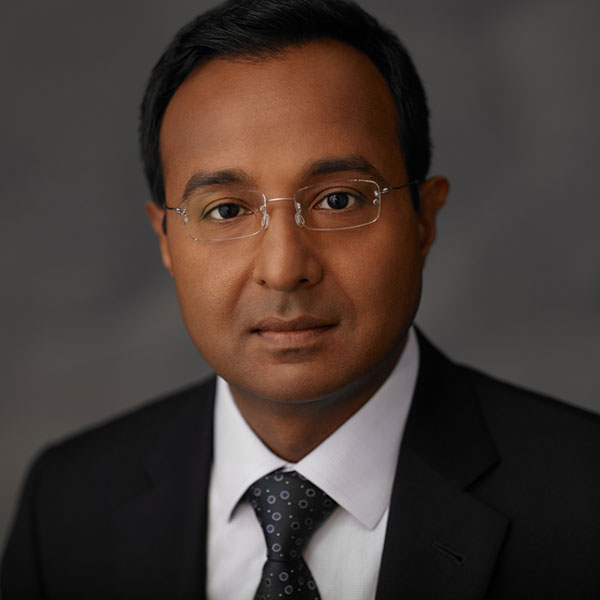 MOZAFFAR KHAN, PhD
Senior Quantitative Research Analyst, Causeway
Dr. Khan is a senior quantitative research analyst at Causeway. He joined the firm in April 2017.
PRIOR EXPERIENCE
From 2010 to 2017, Dr. Khan held various appointments at the University of Minnesota, most recently as the Honeywell Professor of Accounting. From 2014 to 2016, Dr. Khan taught in the MBA Required Curriculum at Harvard Business School where he was the James M. Collins Visiting Associate Professor of Business Administration. From 2005 to 2010, Dr. Khan was an assistant professor of management at MIT, teaching in the MBA core and elective programs at the Sloan School of Management. Dr. Khan's academic research specialized in the design, development, and back-testing of quantitative equity strategies. He has published extensively in leading academic journals and served on the editorial board of several academic journals.
EDUCATION: Dr. Khan has a PhD in Accounting from the University of Toronto.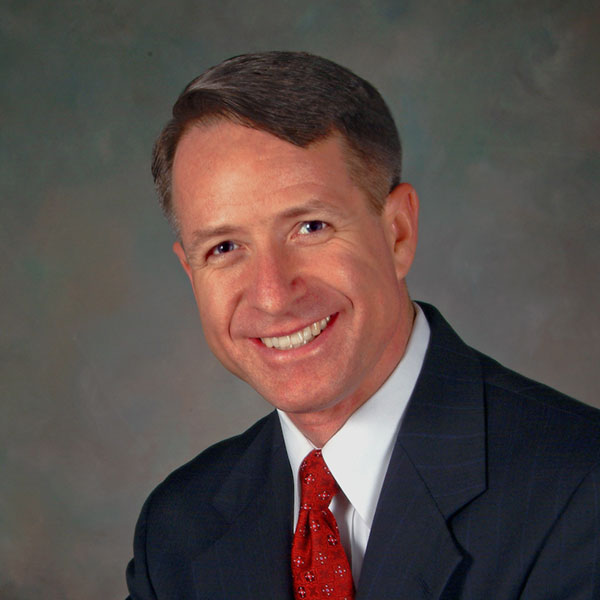 COMMANDER KIRK LIPPOLD, USN (Ret.)
Authority on Leadership and Crisis Management & Former Commander of the USS Cole
Engaged leader, hands-on crisis management practitioner, and a go-to global security expert for major news networks, the former Commander of the USS Cole demonstrates the foundation for team success and time-critical decisions based on integrity.
Commander Kirk Lippold reveals how to lead teams to manage challenges and ensure success in a complex world where financial, security and global threats are of critical concern across industry sectors.
CDR Lippold was in command of the USS Cole when it was targeted by a deadly al Qaeda terrorist attack in 2000, 11 months before 9/11. His team training prior to the attack and unflappable leadership after galvanized his crew to action, resulting in lives and the ship being saved.
A compelling storyteller, CDR Lippold draws upon his Five Pillars of Leadership to offer strategies he learned and applied to instill integrity into his team members and mitigate crises throughout his naval career. With takeaways for organizations on assessing their own successes and failures to prepare for what the future may hold, his lessons learned can make the difference when it matters most.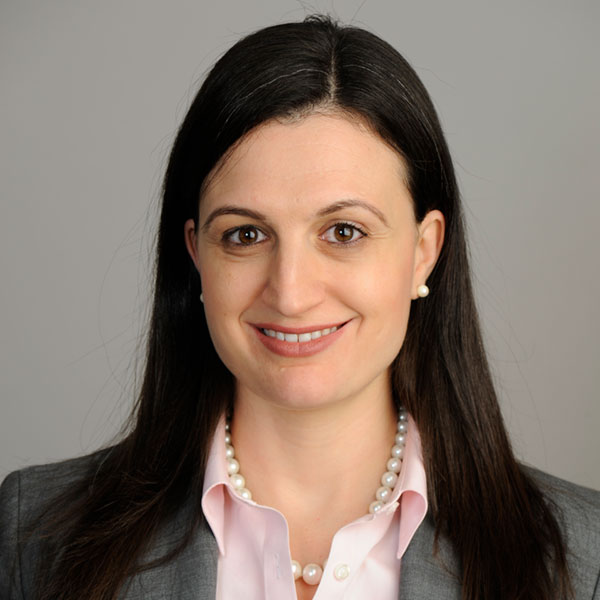 JENNIFER BARR
Analyst, Moody's Investors Service, Healthcare Ratings Team
Jennifer joined Moody's Investors Service Healthcare Ratings group in 2015. She is lead analyst for ratings of not-for-profit hospitals and healthcare systems in New Jersey, New York, Pennsylvania, Florida, Missouri, Indiana, and Texas.
Before joining Moody's, Jennifer worked as a Finance Manager for CarePoint Health Medical Group in Jersey City, NJ supporting a group of over 250 hospital and community-based physicians and extenders.
Prior to that she held roles as a Senior Financial Analyst at Hackensack University Medical Center and Robert Wood Johnson Hospital in Somerset in budget and eimbursement, decision support and business intelligence. Jennifer received her B.S. in Interdisciplinary Business from The College of New Jersey and is a Fellow of the Healthcare Financial Management Association (FHFMA).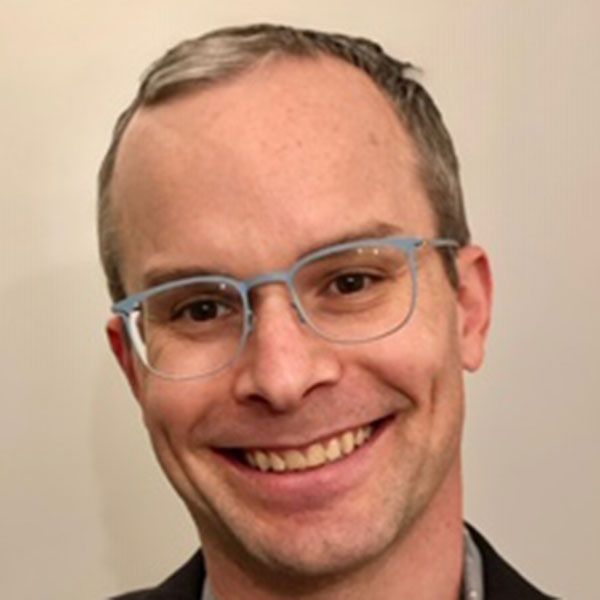 CARL BALIT
Executive Director, 57 Stars
Carl Balit is an Executive Director at 57 Stars. 57 Stars is an independent asset manager focused on investing in primary and secondary private equity partnerships and co-investments in select markets outside of the United States, primarily in emerging markets. 57 Stars has raised and managed more than USD 3.5 billion. Mr. Balit joined 57 Stars in 2007.
At 57 Stars, Mr. Balit participates in the analysis, selection, and monitoring of fund investments and co-investments across the firm's target markets. His fund investment experience is principally focused on growth, control, and special situations strategies, while co-investments he has overseen span financial and consumer services sectors. Mr. Balit also co-led the development of the 57 Stars Impact investment program, which aims to deliver both competitive financial returns and substantial positive measurable social and/or environmental impacts, predominantly through co-investments in the firm's target markets.
Prior to joining 57 Stars, Mr. Balit helped develop and implement strategic initiatives for a manufacturing firm based in Canada, with operations in the US and East Asia. He also worked with NGOs in South East Asia. Mr. Balit holds a BA in Economics from Colby College, and joined 57 Stars from Georgetown University, where he completed an MBA and an MS in Foreign Service. Mr. Balit has two children.